We are excited to bring a new look and feel to Limo Anywhere with our newly designed Navigation Bar. You will notice the update once you have logged in and will see the new sleek, simplified bar at the top with new icons and colors.
Also in this week's update we have added the ability for Drivers to process existing Stripe and Square cards in DriverAnywhere as well as resolved some issues with our Passenger Web App.
Every week we are working on releasing improvements and bug fixes across Limo Anywhere and our products to help your business succeed. Please see below for further information on our release this week, and stay tuned each week to see what else we are bringing to help you and your business.
Improvements
Implemented new design for the Navigation bar in Limo Anywhere
When logged into Limo Anywhere you will notice our Navigation Bar at the top that will get you to different sections in LA and also has useful tools and shortcuts. We have updated the look and feel of the Navigation Bar at the top of Limo Anywhere. The only improvements are to the design. All the locations and functionality of the Navigation Bar will remain the same as they have been.

Learn more in our article on the Navigation Bar.
Added the ability for drivers to process existing Stripe and Square cards in DriverAnywhere
We have now added the ability in DriverAnywhere to process transactions for existing Stripe and Square cards that were added in Limo Anywhere to the reservation and/or account. If the Driver has the ability to process payments in DriverAnywhere, then they will be able to select the Credit Card and process the payment via Stripe or Square just like our other payment gateways.
NOTE: Square and Stripe credit cards still need to be added in Limo Anywhere in order to be able to use in DriverAnywhere.
Implemented a checkbox on ORES for customer consent to store card details as required by Square
We have added a checkbox on ORES when your customer is adding a credit card either to their account and/or their reservation. This checkbox provides consent from your customer to store their credit card in their system. This is required by Square.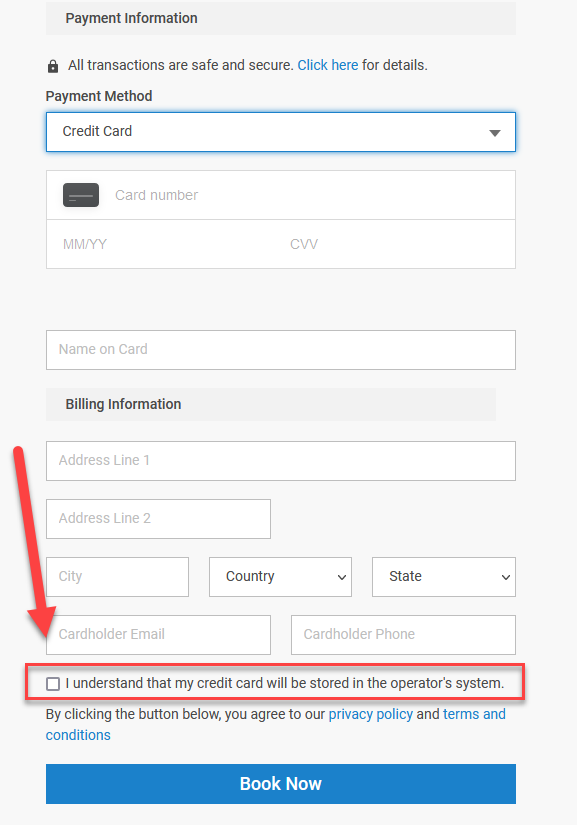 Bug Fixes
Resolved issue where reservations saved for the first time in "Offered to Affiliate" state were having issues with updating the reservation state and settling
Resolved issue where the "Invoices" tab in Receivables was blank in some cases
Resolved issue where the Track Driver URL scheduled message link for PWA was slow to load (#PWA_TRACK_DRIVER_URL#)
Resolved issue with session expiration / logoff on PWA