The Real-time Payment Processing module allows you to process credit card transactions from within the Limo Anywhere system. You will need a Merchant Services Provider and a Payment Gateway in order to complete the transaction process.
As the operator, you will collect the credit card information from your client and store/process it from within your Limo Anywhere system. Limo Anywhere and your Merchant Services Provider (bank) are unable to directly communicate with each other and requires a middle component called a gateway. The gateway provider receives the transaction communication between Limo Anywhere and your Merchant Services Provider.
You may use any Merchant Services Provider, so long as they interface with one of our many supported gateways.
For US based operators, Limo Anywhere has a special affiliation with a company called Priority Payment Systems/Lucy Gateway. We have created a program with them to give operators the best available processing rates. More information regarding this partnership can be found at www.limomerchants.com 
Below is a list of the different gateway providers we are integrated with.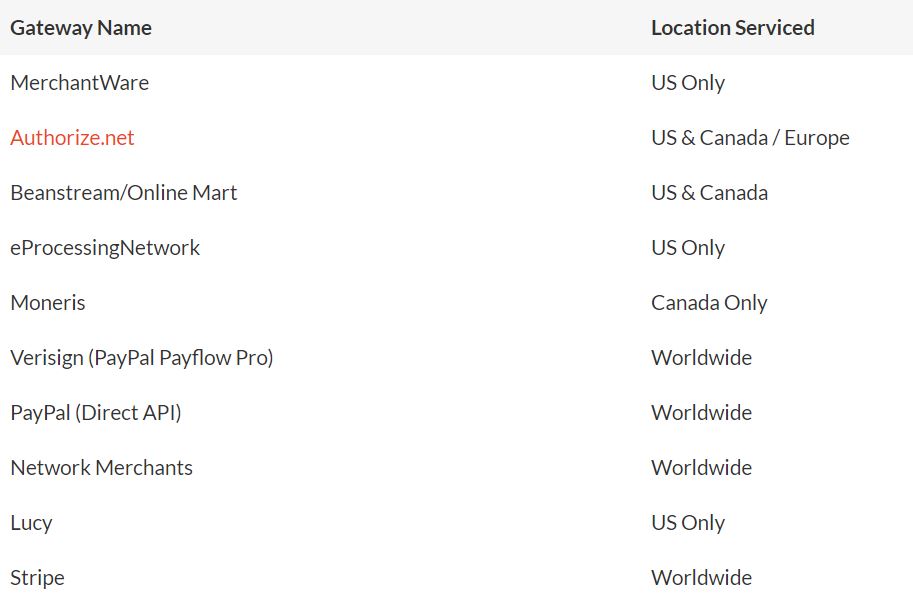 For information on how to set up a gateway please see Knowledge Base article 'Setting Up A Gateway'.