In order to improve the user experience with accessing the system, we have redesigned the Limo Anywhere Login Screen. We are happy to announce that the password reset process has been simplified and made easier, while at the same time strengthening the system security and following PCI-DSS requirements. In addition to this, we have further improved the new Payment Terminal for credit card processing, and resolved some reported R&A issues.
Improvements
We have updated and improved our login screen and password reset process.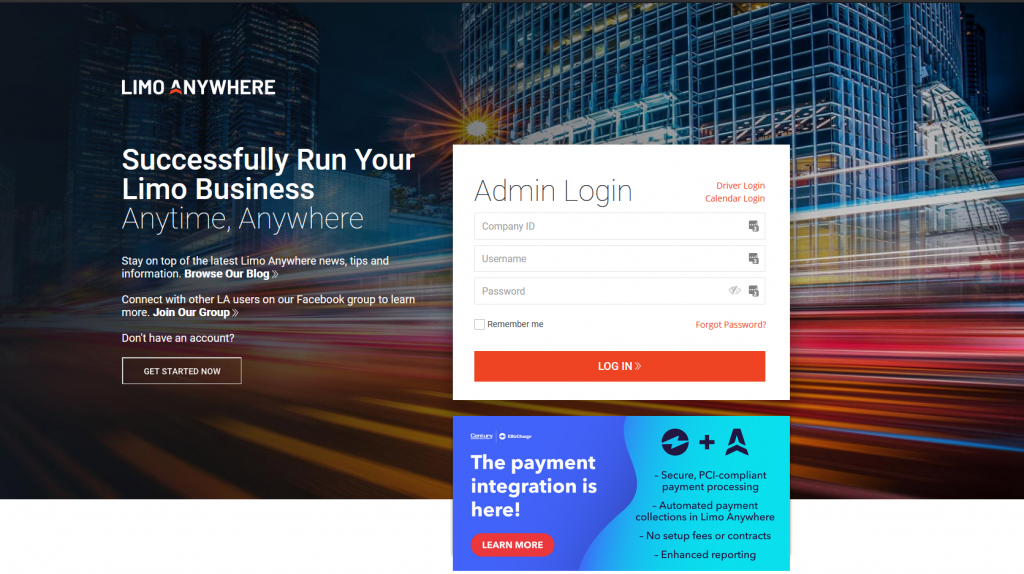 The login process has not really changed. You will still use your Company ID, Username, and Password to login as you always have, and Admin, Driver, or Calendar login are still available as well.
The major improvement that we made is to the password reset process. We have added a "Forgot Password?" link for System Users on the Admin login screen. You will then be prompted to enter in your Company ID and Username. (Note: Driver and Calendar logins will still be managed by your company's admin or other applicable System User.)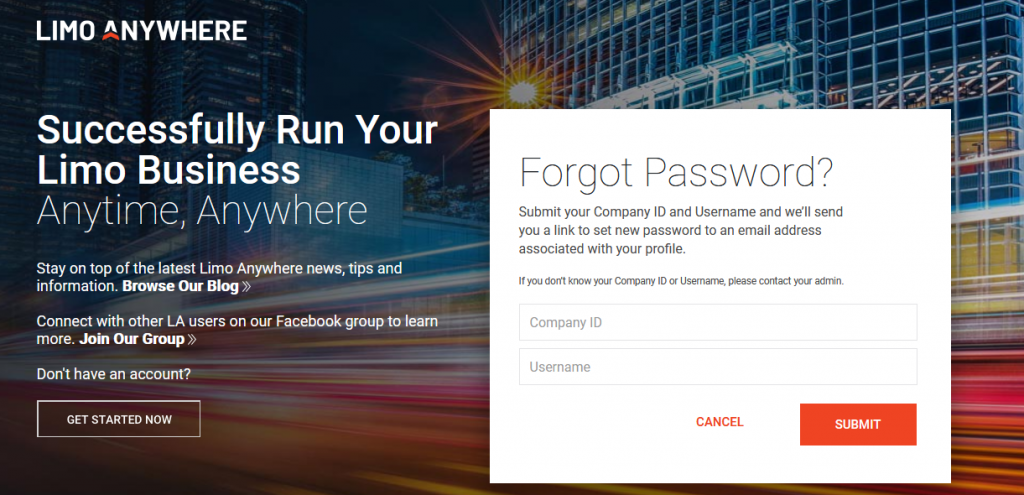 The System User that requests the Password Reset will then receive an email at their system user email address to reset their password. This will help provide a better experience to the password reset process.
PCI-DSS compliance and your security is always a top priority at Limo Anywhere. We have updated some of the password requirements to further strengthen your security, and the number of failed login attempts to lock-out for all users will be 5 failed attempts.
New passwords created must:
Have 8 characters or more.
Have upper & lower case letters (A-Z, a-z).
Have numbers & symbols (0-9, @#$%…)
NOT contain your username.
As always, we suggest that you regularly maintain and manage your System Users who have access to your Limo Anywhere system. For more information on System Users, please click here.
Allowed editing Credit Card info in the Payment Terminals.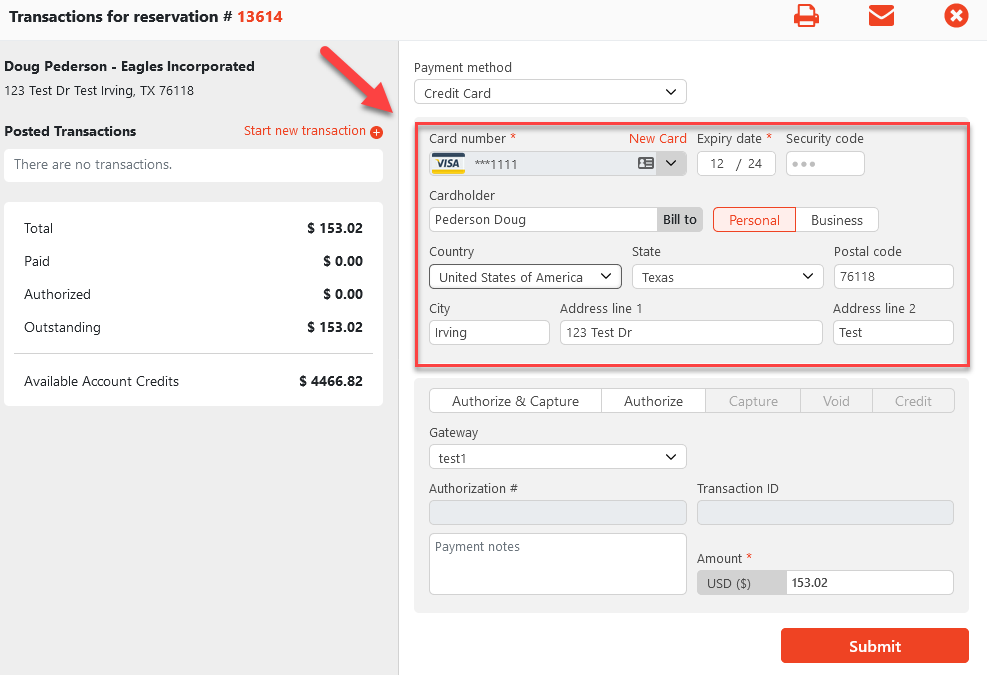 Added validation to LA Payment Terminals for mandatory Credit Card fields required by Century for Level 2 / 3 Credit Card processing.
Bug Fixes
Resolved issue where emails were not being sent from Reporting & Analytics.
Resolved issue where Restricted Driver and/or Cars were not being saved if selected on an account.
Removed Individual Rate columns from Reporting & Analytics until ready for release.