At Limo Anywhere, we always strive to maintain the highest level in the industry when it comes to our operators' data safety. As the newest addition to the series of security improvements that we have previously released, we have added yet another security feature – data redaction. It is of utmost importance to us to ensure that our customers have a reliable platform to work on, and know that their data, as well as their partners', is stored in the safest environment possible, while at the same time following any local legal requirements. Our goal is to be as strong as possible in the data protection department and offer our users a trustworthy, high-security system to run their business. In addition to the data redaction setting, we have added some currencies to our database and resolved a DriverAnywhere bug fix.
Improvements
Implemented Opt-In/Out Data Redaction Setting
In some markets, it is necessary to protect consumer data on trips you have received from affiliates or partners. In order to comply with these local requirements, we have implemented a Data Redaction setting. During redaction, passenger names and contact information along with address routing will be removed on Farm-In trips with a service date of at least 30 days prior.
Once you opt-in the data mentioned previously will be permanently redacted.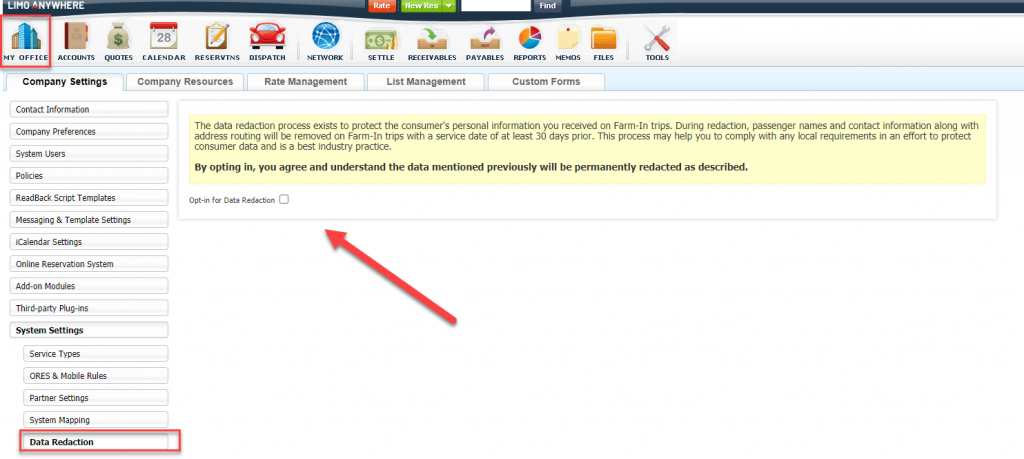 These are examples of how a reservation or report will look after data redaction: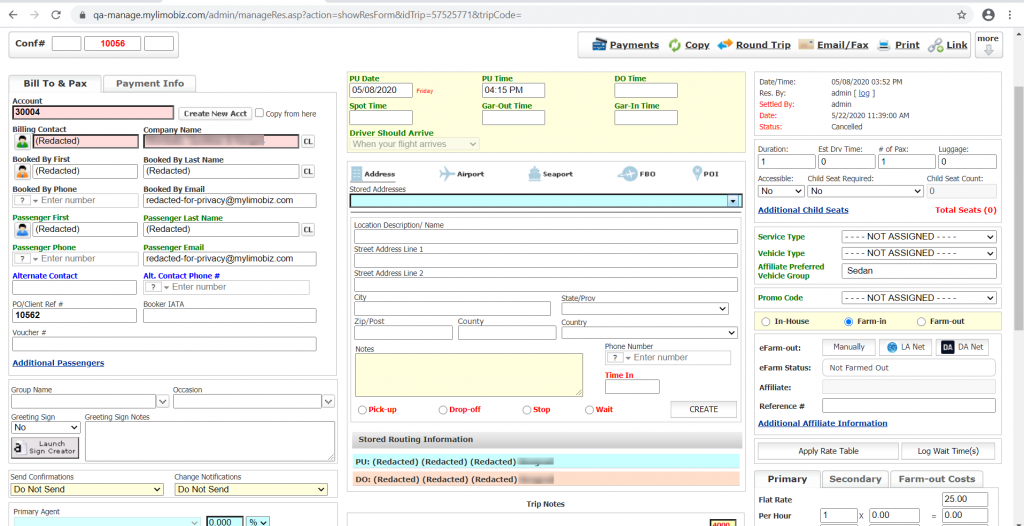 For more information check out our article.
Added currencies:
Dominican Peso
Vietnamese Dong
Korean Won
Philippine Peso
Disabled DANet and GL Integrations
Due to the effects COVID-19 has had on the global economy and the travel industry particularly, GroundLink is ceasing operations effective on August 31st. As a result, the integrations for GroundLink and DANet have been discontinued.
Bug Fixes
Resolved issue where DriverAnywhere was displaying incorrect flight information on the job card for drop off airport routing on Android in some cases