Introducing Limo Anywhere Mobile
The new Limo Anywhere Mobile application allows operators to make and manage reservations/dispatch using a mobile device.
Download the app here:


Logging into Limo Anywhere Mobile
Operators will log in using their current credentials they use to log in via the desktop/web interface for Limo Anywhere.
Enter in your Company ID.
Enter in Username.
Enter in Password.
Select Remember me (optional and only recommend if mobile device isn't used by another party).
Tap Login.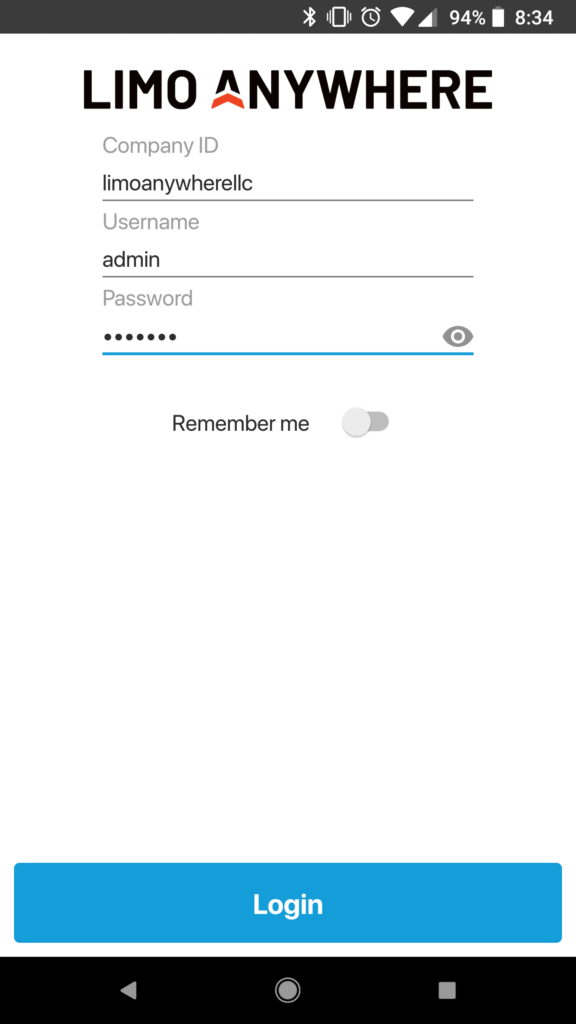 Reservations Screen
The Reservations screen will show any reservations that have not been dispatched (offered to Driver or trip in progress) for a selected date range and status. Use the Filter to bring up Status and Dates screen.
Note: By default the date range will show 30 days forward and 30 days back.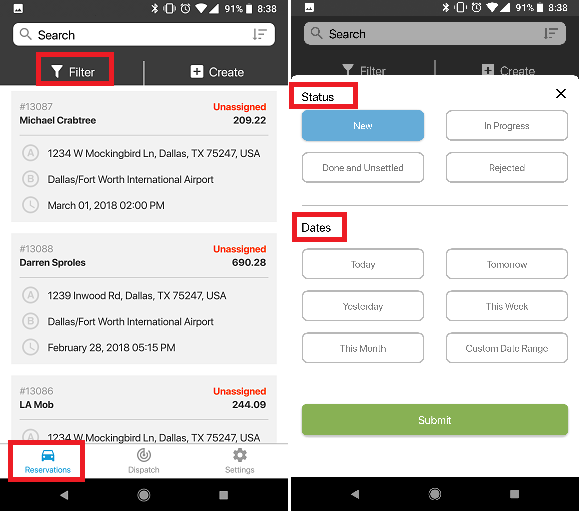 You can tap any reservation to view more details or edit the reservation.
Creating A New Reservation
Tap the "+ Create" button to create a new reservation. This will take you to the new ride screen to fill out the reservation information.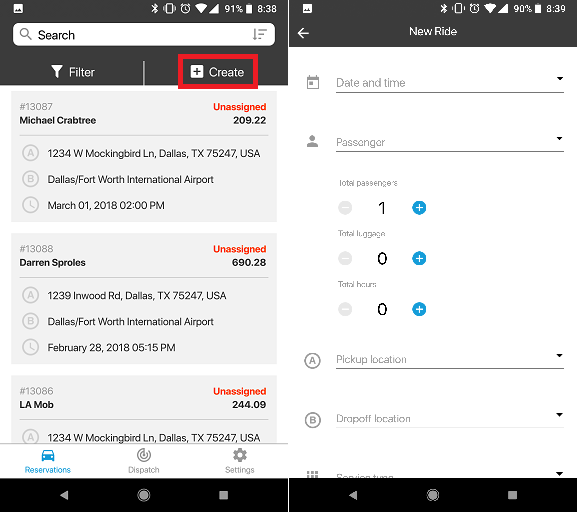 Enter in Date and Time
Enter in Passenger Information (if they have an account you can select from auto complete or create a new passenger without an account)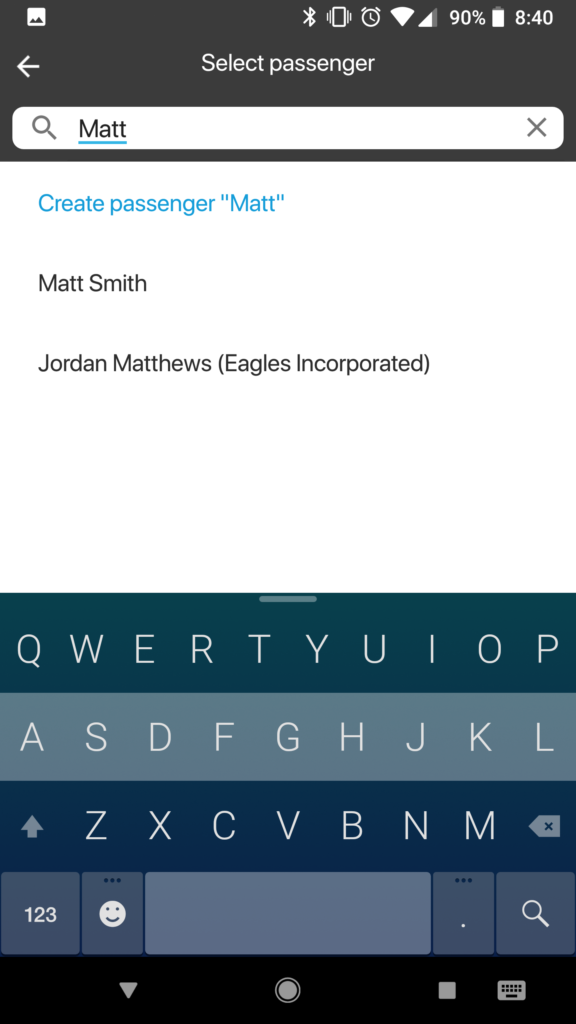 Enter in # of Passengers, Luggage, and Hours if applicable
Enter in Routing (Pickup and Dropoff)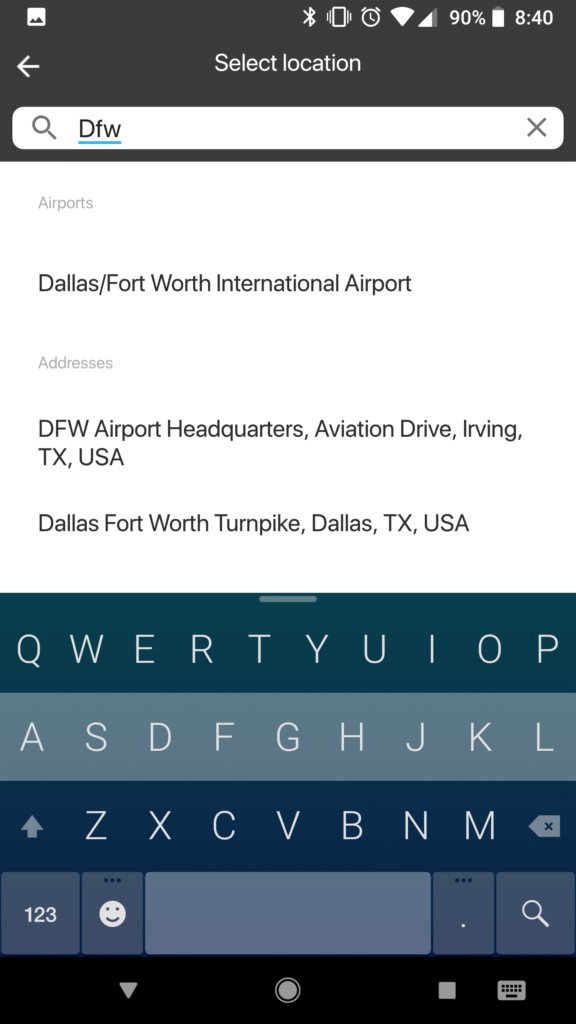 Enter in Service Type.
Enter in Vehicle Type.
Enter in Notes if applicable.
Enter in Payment Method (Pay Credit Card or Pay Cash/Check).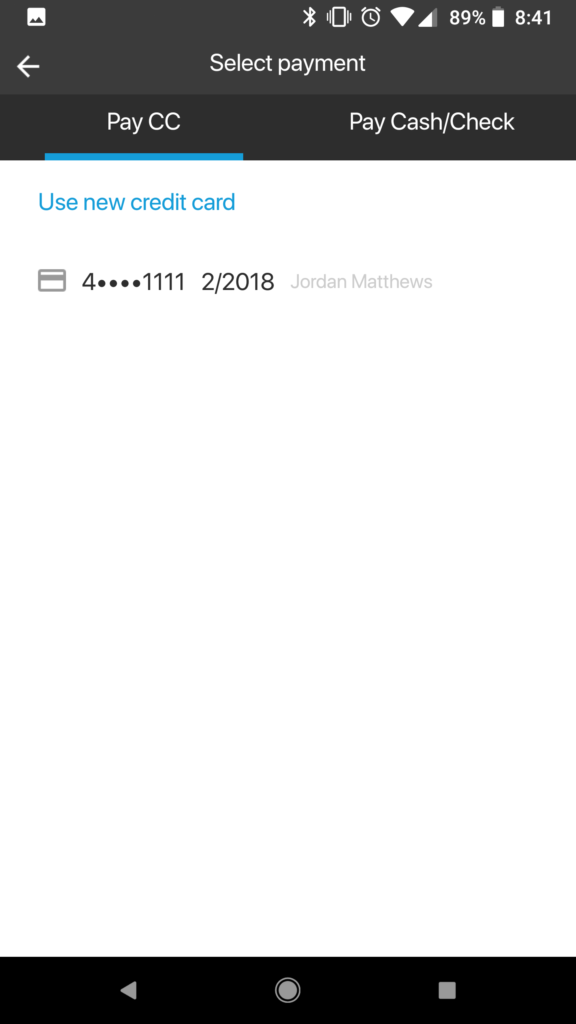 Apply Rate using Rate Table or you can enter in manually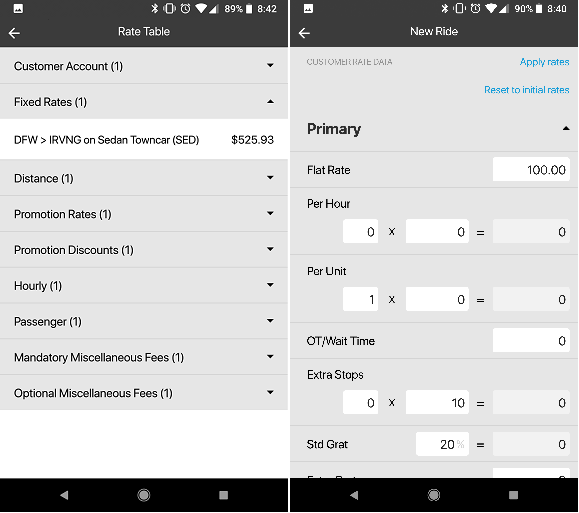 Review Total and tap Recalculate if made any changes to rates
Tap Submit to create Reservation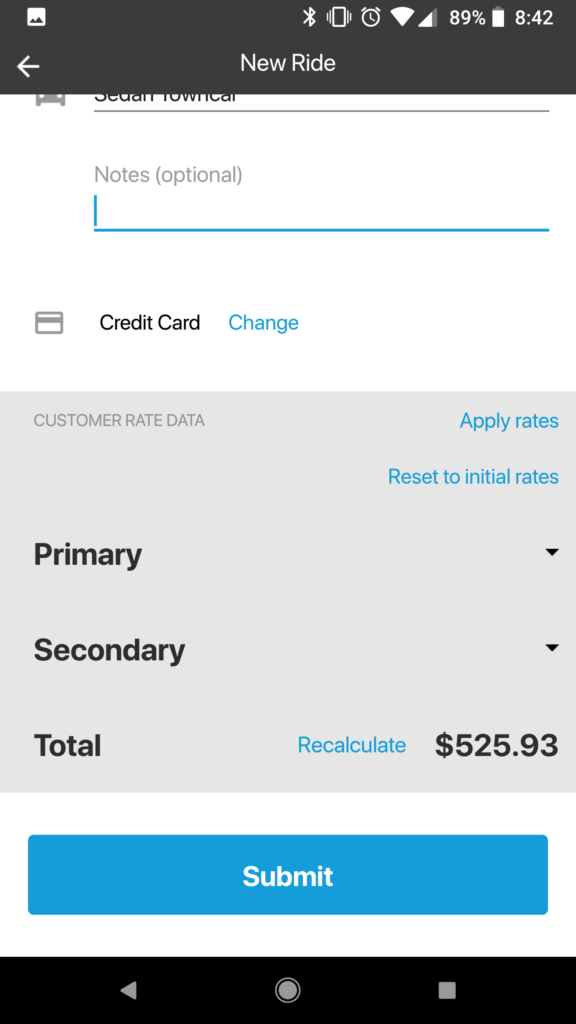 Editing a Reservation
You can edit a reservation from the Reservations screen or Dispatch screen by just tapping on the job card.
In the initial edit screen this allows you to change Status, Vehicle Type, Car, and Driver. If you need to edit more information or cancel a reservation, click on three-dot menu in the top right of job card.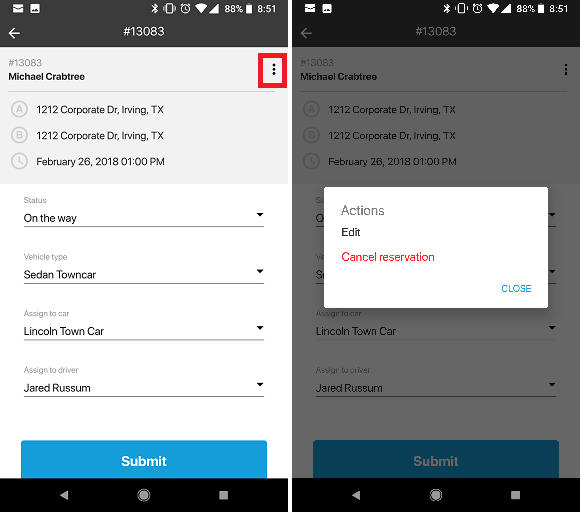 Dispatch Screen
The Dispatch Screen of Limo Anywhere Mobile will show trips that have been Offered to driver, Accepted, or are in progress (On The Way, Arrived, etc.).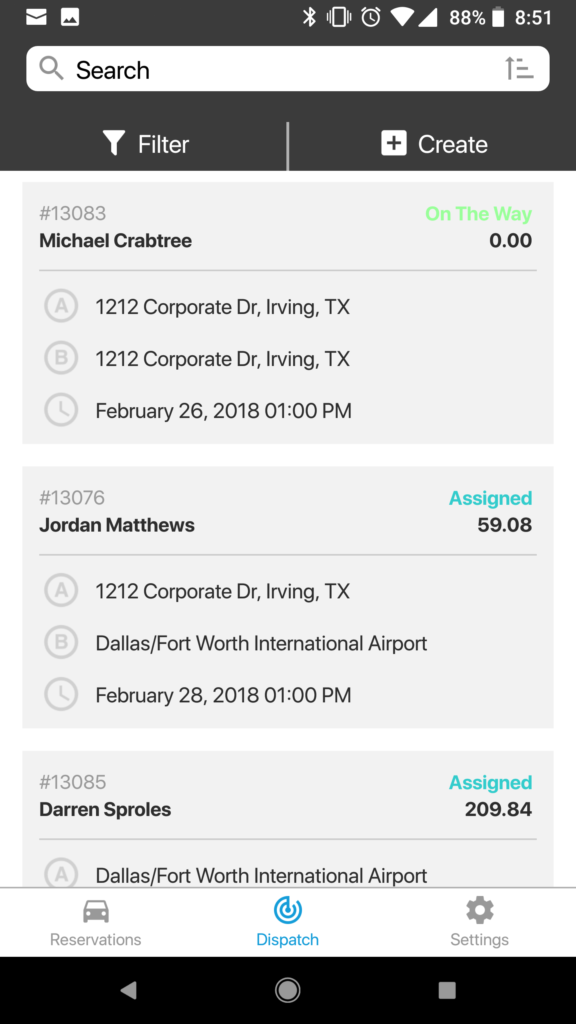 Settings Screen
The Settings Screen of Limo Anywhere Mobile shows which User is logged in and allows user to log out.