Introducing Driven Anywhere
The Driven Anywhere is a free application that is included in your Limo Anywhere package and gives an easy way for your customers to book reservation on their mobile device.
Initial Login Screen
This is the login page, it allows the user to enter the LA Operator Code or the email address used in their Limo Anywhere Account.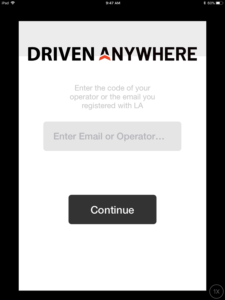 You can find your operator code in Limo Anywhere under
My Office
Online Reservation System
Consumer App
You can use this code to market to your current client or any perspective client.
There is also a mobile download URL which you can give to your customers so they can download or go to login for your company.

Once your Customer puts in the Operator Code or clicks mobile download url they will be directed to Login or Register.
They would Login with their email address and password that is set in their account.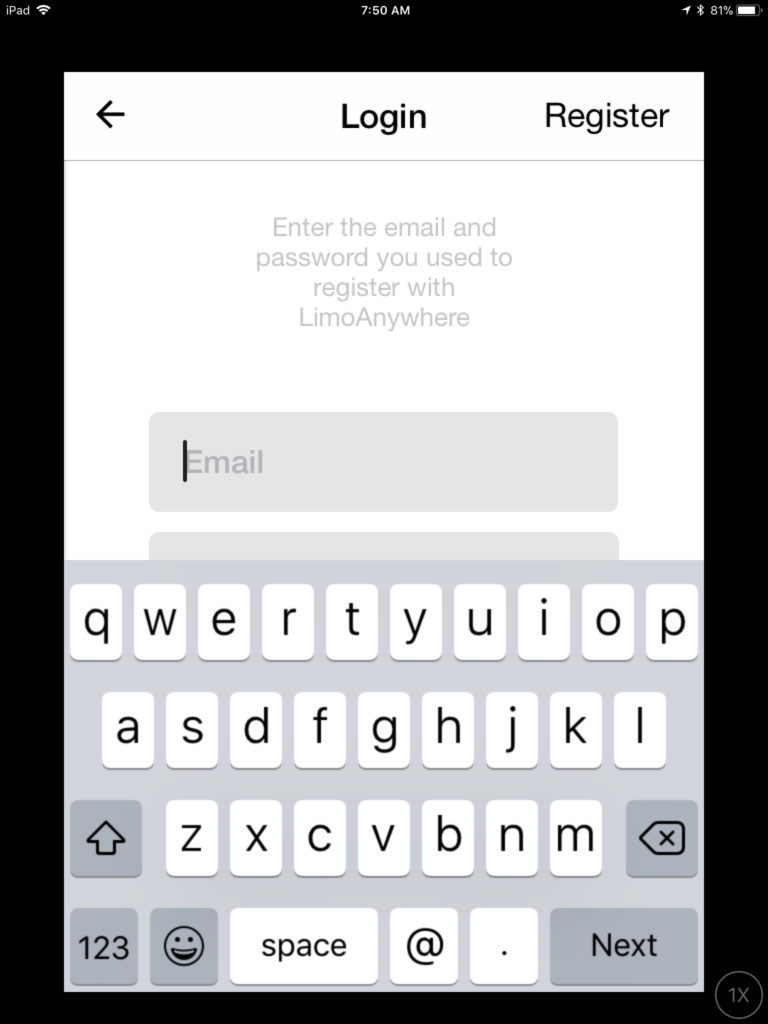 If they do not have an account with you they can click Register and fill out the information to create an account.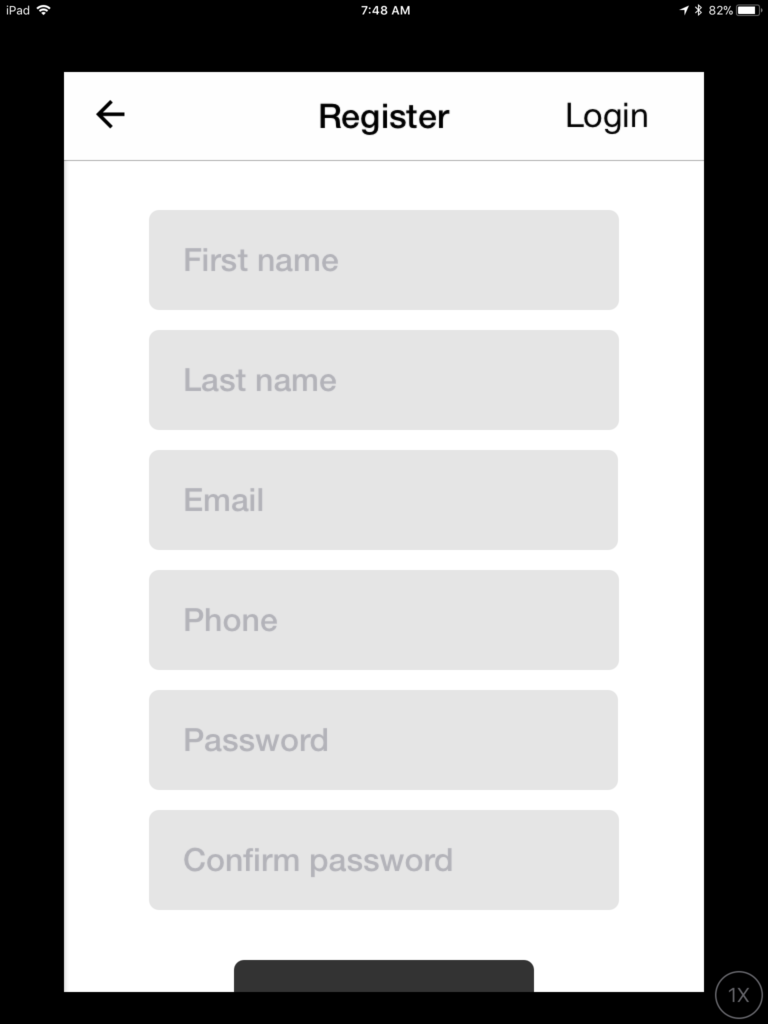 Passengers that have Accounts with Multiple Operators
Some passengers ride with several Operators and have accounts in their system, in this case they will be presented with the option to pick the operator they wish to log into if entering in email address instead of Operator Code.
This is an example of the above mentioned screen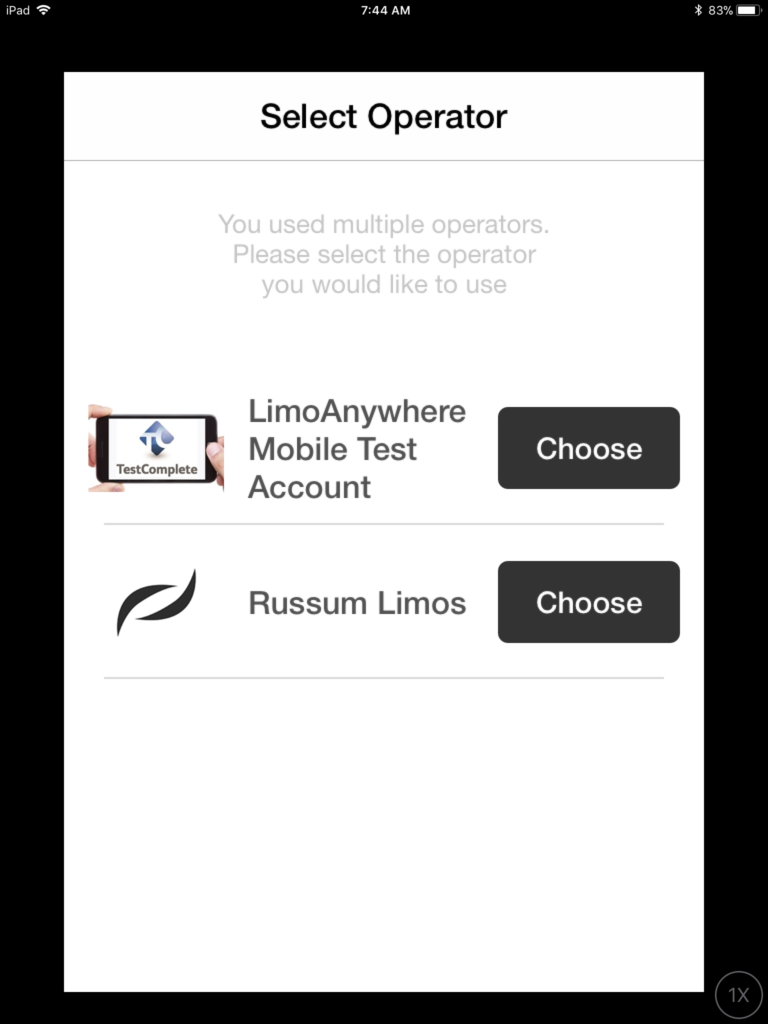 Once they choose the operator they are booking with then they will need to sign in using email address and password for their account with that operator.
Once logged in, they can book a ride.