You will need to create a Multiplier Rate for a Child Seat in your Limo Anywhere System if you do not already have one created.
Go to 'My Office'.
Open the 'Rate Management' tab.
The 'System Rate Manager' tab is open.
Click 'Add New Rate'.
Click on the 'Multiplier Rate' tab.
Select the Rate Group of the Child Seat charge.
Name the Child Seat charge.
In the Default Amt field, put in the amount you will charge for each Child Seat.
Multiplier field needs to be set to 0.
Click 'Save'.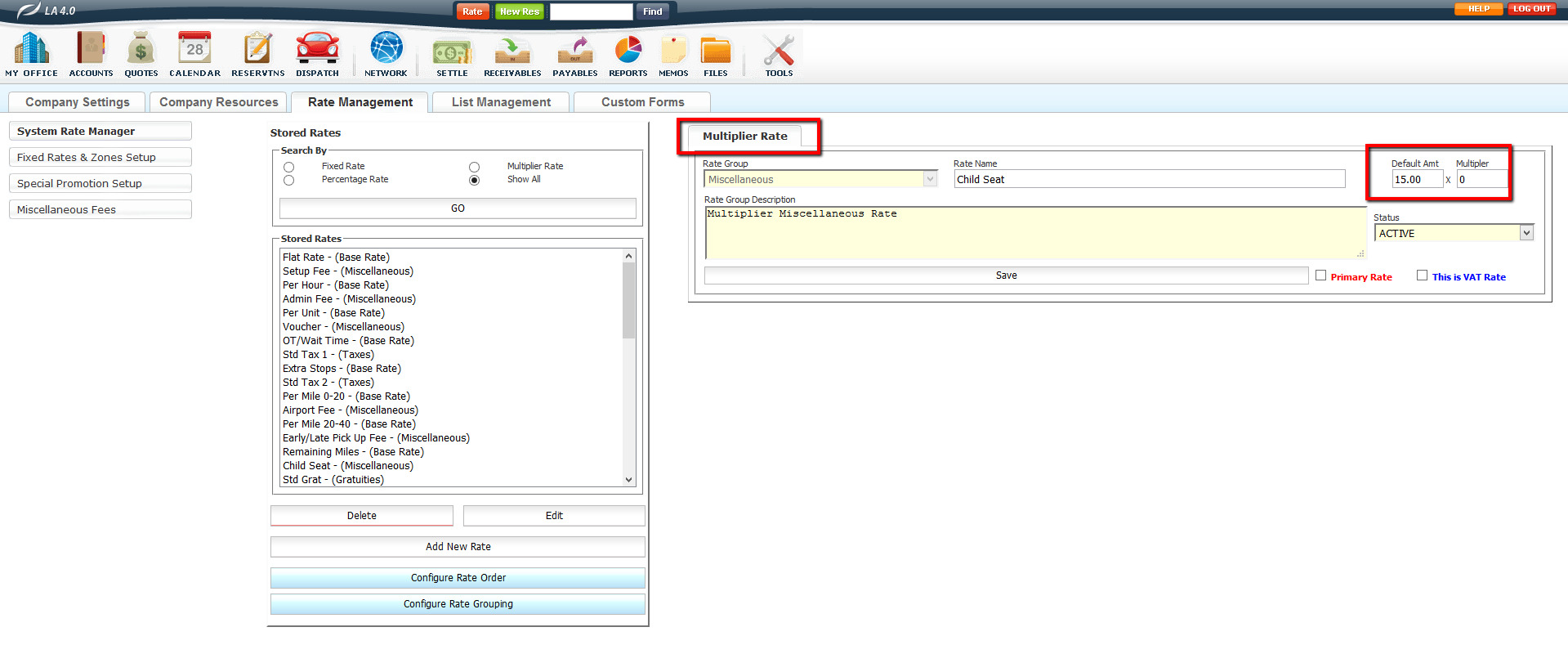 For more information on System Rate Manger see the article: Understanding the System Rate Manager
Next you will need to set up your auto populate settings for Child Seats.
Go to 'My Office'.
Click on 'Company Settings' tab.
Open 'Company Preferences'.
Select 'Reservations'.
Map the setting 'Auto Populate No. of Child Seats Into Rate Multiplier:' to the Child seat multiplier rate you have created.
Select the Service Types you want to apply the Child Seat charge in the 'Applies To:' field.