Adding Stripe as a payment gateway is a little different process then our other integrated gateways. You will have to connect directly with Stripe.
In order to Add Stripe as your payment gateway:
Go to 'My Office'
Go to 'Payment Gateway'
Click 'Add Gateway'
Make sure Stripe is selected on "Type of Payment Gateway:"
Click the button "Connect with Stripe"
You will be redirected to Stripe and you can enter in your Stripe credentials
Once entered, then you will be redirected to LA and Stripe is now connected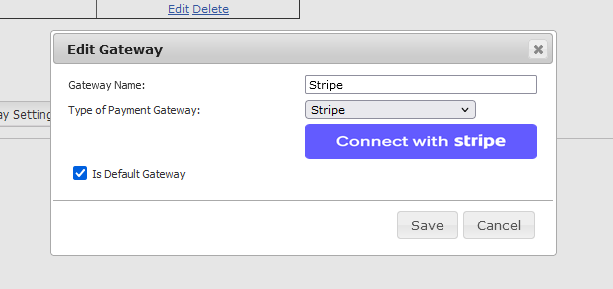 Note: if you already have existing Stripe with previous integration, you will need to delete that existing Stripe gateway and add Stripe as new gateway to correctly connect Limo Anywhere to Stripe.
If you have an Alias, please make sure you are setting the Gateway(s) for each Alias if needed to update as well.